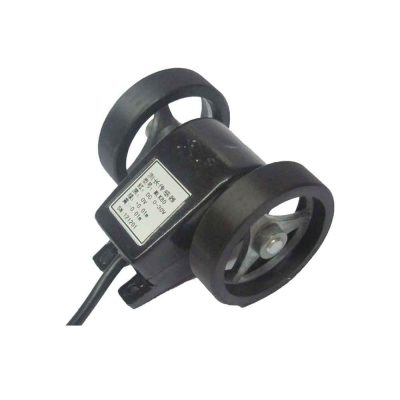 CHK
Length Counter Sensor Wheel Encoder
Dual Direction Pulse Counting
Model CHK-50/CHK-70/CHK-80/CHK-90, min counting 0.001/0.01/0.1m. Single wheeled & Dual wheeled.
Work with the pulse counter or controller CHCN48/CNCMF402/CHCMF802. Widely used in printing machines, textile machinery, plastic & rubber machinery, wood cutting machinery, cable equipment, pharmaceutical machinery and so on. 
Overview
CHK series length counter sensor wheel encoder is consists of length-measured drive gear, a length-measured signal receiving, and a signal output circuit. By means of the reverse rolling friction between the drive gear and the measured objects (such as textile or plastic tape) or the reverse rolling between the drive gear and the main shaft of the machine producing the measured objects. the actual measured length unit signal is sent to the counter by combing the internal gear ratio of the sensor with an optical signal.
Good reliability, long life, anti-jamming performance.
Stainless steel shaft has higher stability and protection.
The metal shell is more solid and anti-impact.
Bearing load heavy, anti-oil and water.
Applicability to a wide variety of mechanical and industrial control.
Main Features
Application: Textile machine, plastic machine, printing, packing, pharmaceutical machinery
Theory: Optical sensor
Material: Stainless steel
Work mode: Forward and reverse measurement
Accuracy: 0.001/0.01/0.1/1.0 meter
10-30V DC / 5V DC power supply
2m cable length
Your reliable encoder supplier
Small size 
     Less weight
         Long working life 
            Convenient installation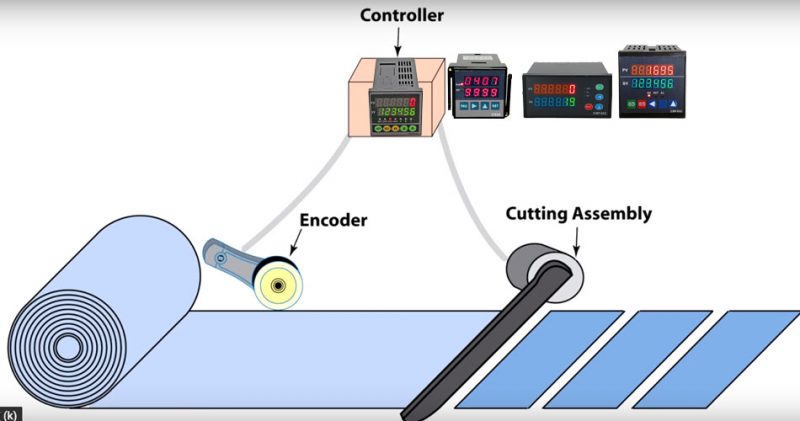 Model no.

Length unit(m)

Feature

CHK-50-1

0.01/0.1/1

4 counting signals for choice

Bi-direction counting

CHK-80-1

CHK-90-1

CHK-80-4

0.001

CHK-70-4

0.01

1 counting signals for choice

Bi-direction counting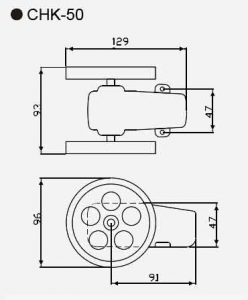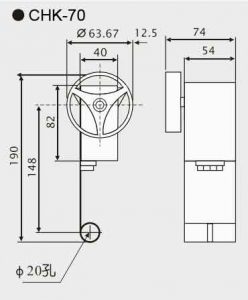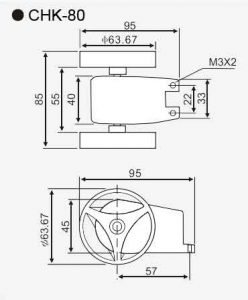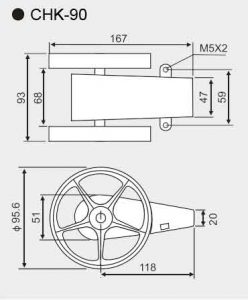 Net Weight: about 400g
Gross Weight: 500g
Cable color
Red
Yellow
Green
White
Blue
Black
CHK-50-1
DC 12V
0.01m
0.01m
0.1m
1m
GND
CHK-80-1
CHK-90-1
CHK-80-4
DC 12V
—
0.1/0.001m
—
0.1/0.001m
GND
CHK-70-4
1 x CHK Length Counter Sensor
​​​1 x Manual