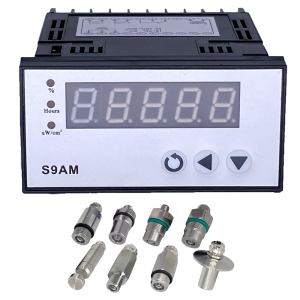 CHS9AM
UV Monitoring Radiometer-UV Meter To Monitor UV Intensity Of UV Lamp
On-Line/Real-time Ultraviolet Monitor, RS485 optional
Real-time online monitoring of ultraviolet relative intensity(%), irradiances (mW/ cm²), and accumulative time(hours) display respectively.
Easy operation, simple identification, precision reading, and control.
Overview
CHS9AM UV Monitoring Radiometer is an on-line ultra violet fail-safe monitor, especially for UV disinfection lamp, ultraviolet light accelerated aging test machine, water treatment, UV air purifier, air sanitizer, ultra-pure water system etc.
The best partner for UV devices on various occasions & applications:
UV curing and aging
Air sterilization
Sewage treatment, Water disinfection
Semiconductor fabrication
Offset printing
Environmental monitoring
Other industrial process control
Main Features
Advanced MCU for controlling, stable & reliable
Standard panel 1/16, 1/8 din: 48×48mm  48×96mm
5 units (0.56 inches )LED display
Automatically accumulated timing for UV lamp running-time
UV irradiance low alarm
Output industrial standardsignals & Convenient used for embeded system
Easy operation & installation
Lighting intensity attenuate 50% off alarming
RS485 optional
Used in curing, aging, air sterilization, sewage treatment, water treatment, ozone detection, arc monitoring, ultra-pure water system and other industries
UVC Intensity Measurement System
Best Partner for Air Water Purification
UV Lamp 0-19999 Hours Management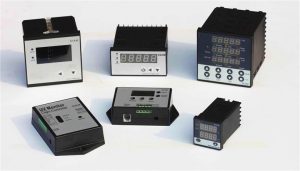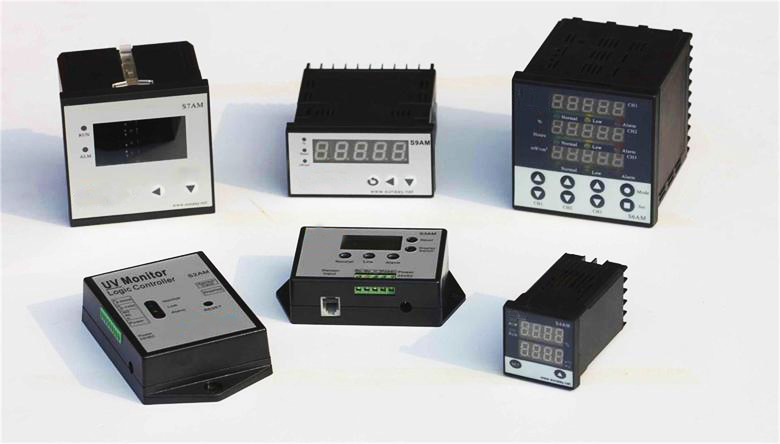 Model
LED display
Display parameters
Alarm
Dimension
Intensity relative value
Intensity absolute value
Running time
For UV relative value
For UV absolute value
For running time
Frame
Holing
CHS4AM
4 digits LED
√

×

√
√

×

√
48×48×85cm
45×45cm
CHS4DM
4 digits LED

×

√
√

×

×

√
48×48×85cm
45×45cm
CHS5AM
5 digits LCD
√
√
√
√

×

√
48×94×110cm
45×92cm
CHS9AM
5 digits LED
√
√
√
√

×

√
48×94×110cm
45×92cm
Power Supply:
85~265V AC    45~65HZ
Consumption: ≤3W
UV sensor monitors UVC(253.7nm)
intensity of the ultraviolet disinfection
Operating temperature: 0~50℃
Humidity: 35~85% RH
1 x CHS9AM UV Monitoring Radiometer
1 x UVC intensity detector
1 x Manual