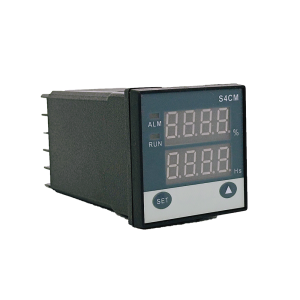 CHS4CM
UV Lamp Hour Meter With Detector for sterilizing the pond water (drinking water)
On-Line/Real-time Ultraviolet Monitor
Real-time online monitoring of ultraviolet relative intensity, irradiances (mW/ cm²), and accumulative time respectively.
Easy operation, simple identification, precision reading, and control.
Overview
CHS4CM UVC lamp hour meter is an on-line ultra violet fail-safe monitor, especially for UV disinfection lamps, ultraviolet light accelerated aging test machines, water treatment, UV air purifiers, air sanitizers, for sterilizing the pond water (drinking water), etc.
The best partner for UV devices on various occasions & applications:
UV curing and aging
Air sterilization
Sewage treatment, Water disinfection
Semiconductor fabrication
Offset printing
Environmental monitoring
Other industrial process control
Main Features
Advanced MCU for controlling, stable & reliable
Standard panel 1/16, 1/8 din: 48×48mm  48×96mm
LED display
Accumulated timing for UV lamp running-time
UV irradiance low alarm
Easy operation & installation
Used in curing, aging, air sterilization, sewage treatment, water treatment, ozone detection, arc monitoring, and other industries

When the device is running for 130 hours, the instrument that comes with the program will reset the internal 100%, This resets the UV intensity of 100% for the normal operation of the UV intensity average of 130 hours. This setting further improves the accuracy of UV monitoring.
UVC Intensity Measurement System
Best Partner for Air Water Purification
UV Lamp Hour Management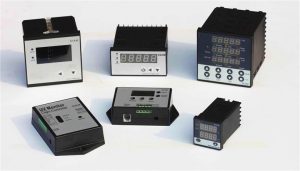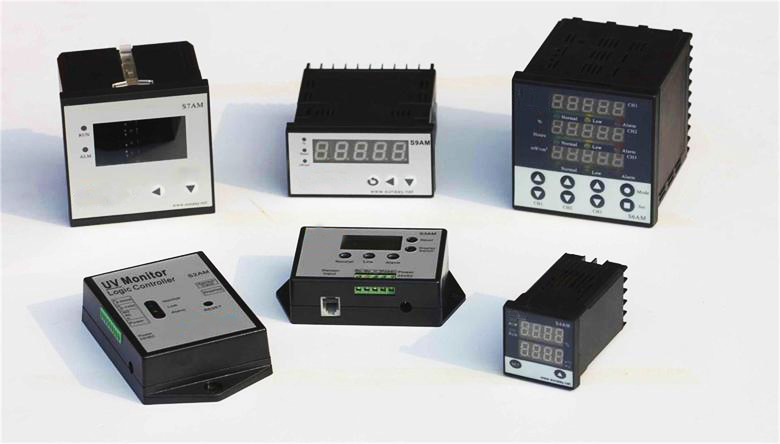 Model
LED display
Display parameters
Alarm
Dimension
Intensity relative value
Intensity absolute value
Running time
For UV relative value
For UV absolute value
For running time
Frame
Holing
CHS4AM
4 digits
√

×

√
√

×

√
48×48×85cm
45×45cm
CHS4CM
4 digits
√

×

√
√

×

√
48×48×85cm
45×45cm
CHS4DM
4 digits

×

√
√

×

×

√
48×48×85cm
45×45cm
CHS9AM
5 digits
√
√
√
√

×

√
48×94×110cm
45×92cm
Power Supply:
85~265V AC    45~65HZ
Consumption: ≤3W
UV sensor monitors UVC(253.7nm)
intensity of the ultraviolet disinfection
Operating temperature: 0~50℃
Humidity: 35~85% RH
1 x CHS4CM UV light intensity meter
1 x UVC intensity detector
1 x Manual